What is an ADU? Accessory Dwelling Units (ADUs) are known by many names: granny flat, guest house, home office, rental unit, and more. ADUs can be attached or detached from the main house and are a separate living unit with its own entrance, living room, kitchen, bed(s) and bath(s). ADUs are an excellent investment for any homeowner. Along with adding square footage and value to your home. ADUs make great living quarters for a family member, an aging parent as a guest house – or they can be a great source of rental income. Maybe you want a fresh new office space to optimize your productivity, or you've got too much land but not enough square footage for everyone to have their own bedrooms. Whatever the reason, we've got you covered.
Increase Your Homes Value!
At Bonny Builders Group, we specialize in building ADUs that meet local zoning regulations and are developed according to industry best practices. We obtain all of the necessary building permits early on so that we can move forward with construction as soon as possible. Our team will make sure your dream accessory dwelling unit is up to code and ready for guests!
The four most common types of ADUs include:
Stand-Alone ADU designs
Over the Garage or Second Story
Garage Conversions
Addition or Attic conversions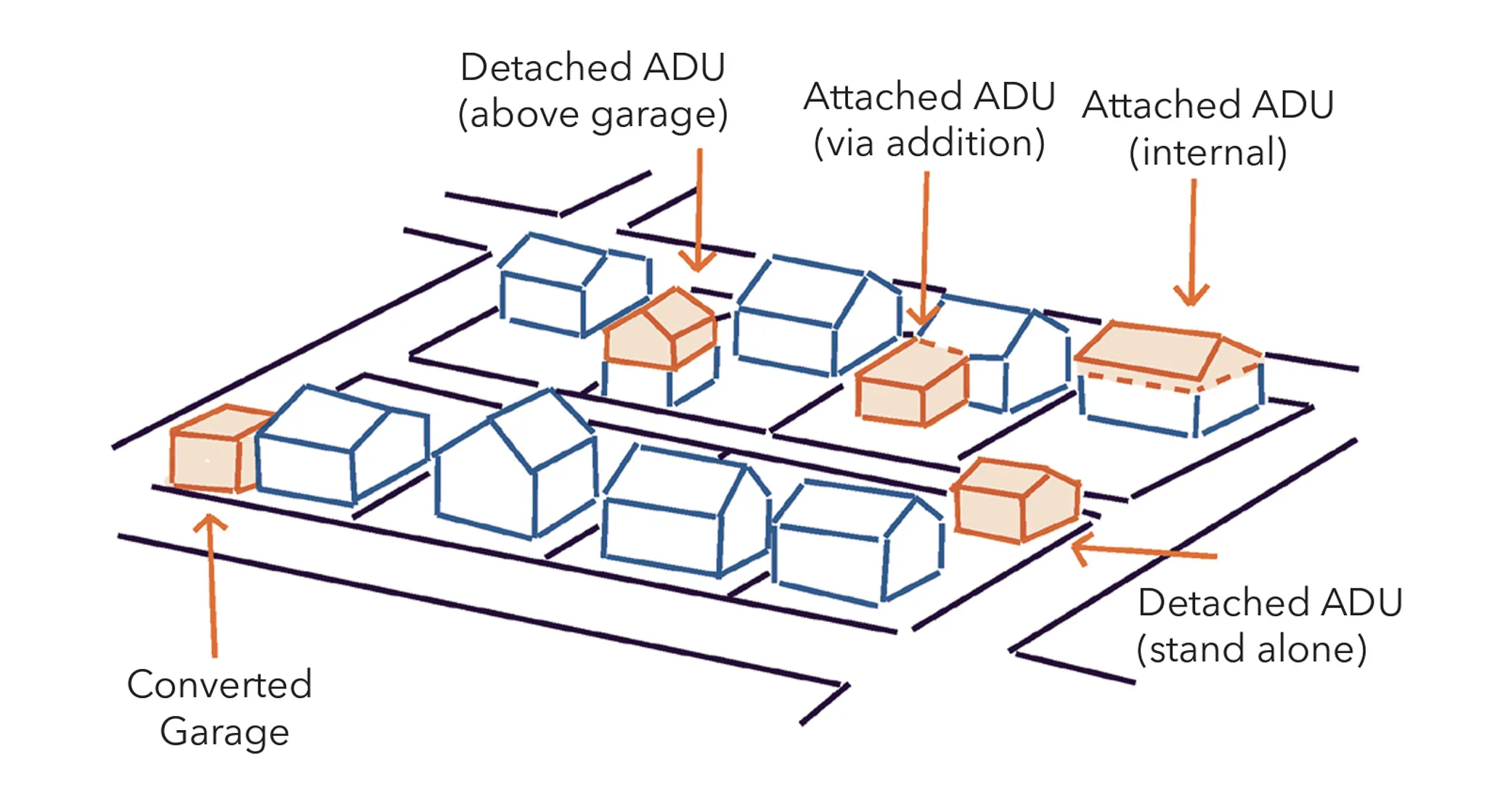 Design Consultation
Pre-Construction Consultation
Project Management
Material & Building Design
Financing, Scheduling & Budgeting
Detailed Invoicing
Inspection and Quality Assurance
Permits & Construction
We provide the highest quality craftsmanship and work with top materials to ensure that your project is built with care and professionalism and up to the current building codes.
We have built our reputation as a quality general contractor with 39 years of industry experience. Our team is passionate about construction. Let us exceed your expectations!
You can count on us for creative design ideas, highly personalized service and attention to detail in all aspects of your project. We treat every client on all projects like family.






Let's talk about your project. Fill out the form or give us a call at the number below.